It was a hard weekend. Rather than teaching a bunch of eager students, I found myself in a bit of limbo. My hostess and the main organizer of Plein Air Curacao was pressed to make preparations for the visit of Al Bond and Jessica Rogers (Avalon Foundationa) and the upcoming demo/lecture for Wednesday night so some of our time was spent in front of our computers. I'm afraid I wasn't much help, not speaking Papiamento or Dutch. Helen tried to find time to show me the island, which she did. I would have liked to have painted but the weather was so grey and sometimes rainy that it was not too inspiring. However, we did steal a few hours on Saturday to visit some artist studios during one of the four days of a a very well organized all-island studio tour. As far as I can tell, most of the artists on the island do not paint plein air, and their work is more expressive and often abstract. Here are some photos of some the artists that I met: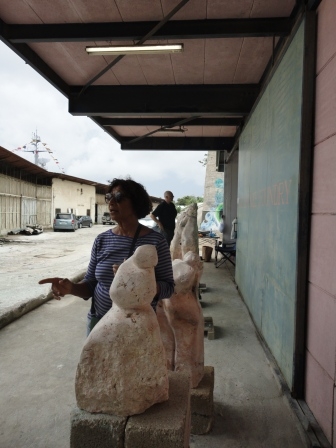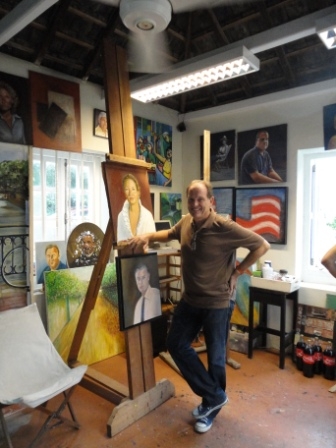 The last artist, shown with my hostess Hellen and her daughter Nicole, had decorated almost every surface in her home and studio with patterns of paint and found objects. Below are a few close-ups of the varied and interesting designs: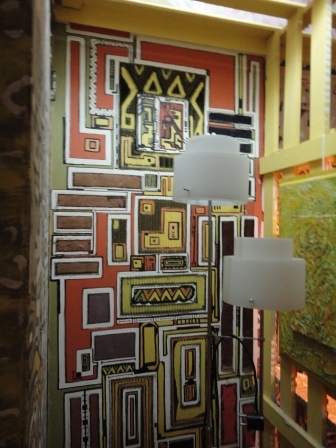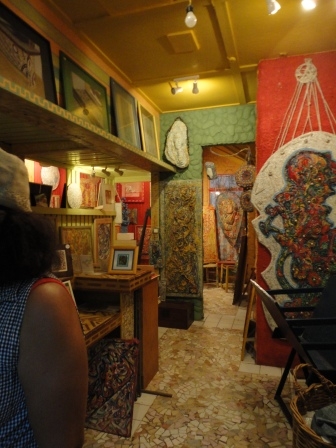 The next day, Al And Jessica would arrive and the tough work will begin. Some of the questions we need to answer will be how can we make this a worthwhile event for the artists from Plein Air Easton who will be hosted by islanders, but who will have to pay for their own transportation. Will there be buyers for the work? Since this event will be happening the same time as the international jazz festival, will anyone pay attention? How can we get the locals, both artists and art lovers to buy into this event like they did in Easton? Where are the best painting locations? How will the artists get there? How can we arrange buying opportunities? What are the laws concerning selling artwork if you are a foreigner and don't have a work permit? Do our artists need permits or can the Avalon Foundation act as our agent and handle sales under one permit?
More tomorrow!
Topics:
3. Curacao Trip